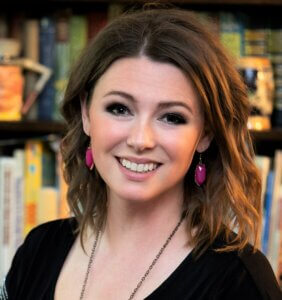 Enchanteé Mace
(Team: Jennifer Brown & Larry Foster)
Enchanteé Mace is originally from the Seattle Washington area and has been performing since the age of seven. After traveling the country with Forecast Productions, she moved to NYC where she attended the American Musical and Dramatic Academy for intensive training in the performing arts. Later she was certified through The National Dance Council of America as a Ballroom dance instructor for Fred Astaire Dance Studios. Here she instructed and competed in both of the Pro and the Pro-Am divisions.
In 2009 she moved to Pigeon Forge where she has performed in Swing Time, Masters of Magic, Hoot n Holler, Memories, and the Lumberjack Feud. For the last 13 years she has taught many styles of dance to children and adults alike. From ballet, to tap, musical theater, to ballroom… She enjoys a little bit of everything! She currently teaches at Premiere Dance in Seymour.
Enchanteé was also involved at the Creative Theater as both a director and choreographer, where she found joy in instilling the love of musical theater into the next generation of performers.
Enchanteé currently is a Realtor at Century 21 MVP in Sevierville. She has been married to her husband Rich Mace for 13 years and together they have three daughters Kassadi (Son in Law Mikhail), Sophia, and Finley.
Janna Reed Griffin

(Team: Summer Blalock & Briscoe Kuhlman)
Janna Reed Griffin has been dancing, singing, and doing gymnastics since she was 2 1/2 years old. Trained in dance for 18 years and at the age of 12 was cast in the original Opryland Kids Club Show as a singer/dancer in Nashville, Tennessee. She then became a singer/dancer at Paramount Carowind's Theme Park in Charlotte, NC.
Janna has performed at Dollywood in "Let The Good Times Roll, Country Tonight, was magician assistant at Governors Palace in Explosion, a dancer in BlackBear Jamboree, a magician assistant in Magic Beyond Belief and choreographer/dancer at Memories Theater. For 10 years she owned Power Dancer Factory teaching and choreographing many winning numbers for some very talented young dancers.
Janna is a successful hair and makeup artist, but her most favorite thing is being mom of three amazing children! Her oldest, Kassadi, who is in her last year of law school at LMU;  her middle, Kaedyn, who is in Los Angeles pursuing her dance career like mom, and Karsen who is a senior at Sevier County High School playing drums in the marching band and starts on the varsity baseball team. "All I ever wanted to do is dance and be a mom and both dreams came true!!!!"
Janna is very excited to join the DWTS team and wants to wish everyone good luck!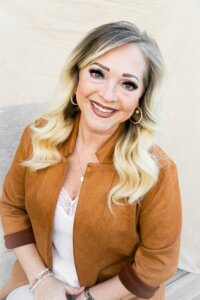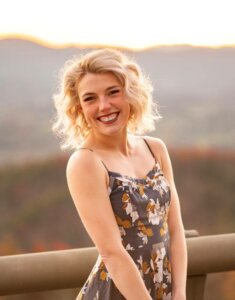 Lauren Bass
(Team: Abbey Dovey & Hans Ballew)
A true bluegrass girl who is currently working at Country Tonite Theater for her fourth season as their Dance Captain! Originally from Bardstown, Kentucky, Lauren began dancing at the age of three and never stopped! She continued her studies at Western Kentucky University majoring in both Theatre and Dance with a minor in Musical Theatre.
Her professional dance credits include The Stephen Foster Story, Horn in the West, and TEXAS: The Outdoor Musical. Along with musicals such as The Producers, Guys and Dolls, Happy Days, Shrek, Seussical the Musical, You're a Good Man Charlie Brown, A Christmas Story and The Wizard of Oz just to name a few. Before Country Tonite you could find Lauren fluttering around Dollywood in their 2019 grand opening of Wildwood Grove where she originated the character Flit the Butterfly!
When Lauren isn't Boot Scootin' over at CT, she enjoys spending her days relaxing with her two fur babies Jenny and June! Lauren is excited and honored to be a part of DWTS and cannot wait to create with her couple!
Lessie Koopman McCarter

(Team: Kendra Ball & Jeremy Ousley)
Lessie was born in Tampa, FL but has called Tennessee her home since the age of five. Growing up in a family of musicians, singers, and performers, Lessie started to dance, act, and sing at a very young age.
Since 1997 she has choreographed hundreds of routines for cheerleading groups, dance teams, theater productions and more. Lessie's passion for dance and health drove her and her husband, Waylon, to open 3D Fit House in 2010. Over the years they have had the privilege to help thousands of people lose weight, get fit & healthy as well as teach children of all ages the art of dance.
Today Lessie and her husband live in Sevier County with their daughter Aleya. Their focus is solely on family and ministry as well as personal training & health coaching their clients.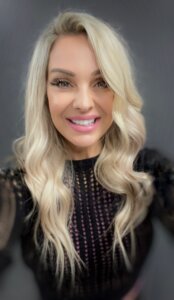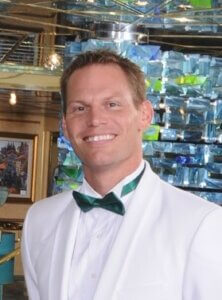 Michael Headla
(Team: Pam Bennecker & Dan Denisoff)
Michael is originally from Fort Lauderdale, Florida, but calls Pigeon Forge, Tennessee his home.  Entertainment and Tourism have been an integral part of his life and for the past twenty plus years, Michael pursued two diverse career paths in Entertainment and Marketing.
Performance highlights; The Dollywood Entertainment Park, Music Mansion Theater, Miracle Theater, Black Bear Jamboree and the Louise Mandrell Theater.  Contract projects included; producer, director, writer and choreographer for shows ranging from regional theater to national tours such as; Blackbear Jamboree, Dollywood, Dolly Parton, Louise Mandrell, Goody's Family Clothing and Veggie Tales Live.  Michael enjoys the excitement of entertaining an audience and the magic of live theater.
Michael's experience in the tourism industry developed within the Marketing & Sales team of The Dollywood Company during the tremendous growth era of Dollywood and Dollywood's Splash Country.  To continue his adventures and expand his portfolio, Michael traveled the globe for seven years as a Cruise Director for Holland America Line, driving the guest experience through world-class entertainment and activities as he journeyed to all seven continents.  In 2015, Michael returned to his hometown of Pigeon Forge.  He served as General Manager/Show Producer for the Smoky Mountain Opry and created his 7th full scale production show for their 2019 season. Michael's passion for entertainment that creates memories lasting a lifetime and a strong belief in guest excellence are a winning combination in his position today as the Director of Guest Experience and Engagement at Collier Development Company.
Ryan Walton

(Team: Amanda Sutton & Greg Padgett)
Ryan Walton originates from Kansas City, Missouri, and is a seasoned professional in the Entertainment industry. He has been seen performing as a singer, dancer, and actor on numerous cruise lines including Royal Caribbean, Holland America, Celebrity Cruises, and Carnival Cruise Lines. Ryan has also performed on national tours, performed and choreographed for numerous productions in Branson, Missouri, and is a member of the Actors' Equity Association. Ryan has also worked on the production side of Entertainment for the Cedar Fair Entertainment Company as the Manager of Entertainment for Valleyfair, a theme park in Shakopee, Minnesota, a Producer for RWS Global in New York City, New York, and is currently the Director of Entertainment for Anakeesta in Gatlinburg, Tennessee where he has developed, creatively concepted, and brought to life the company's first year of branded Anakeesta Entertainment programming.
Ryan is excited to be able to join the "Dancing with The Stars"; experience for what will truly be a fantastic event, supporting a wonderful cause!