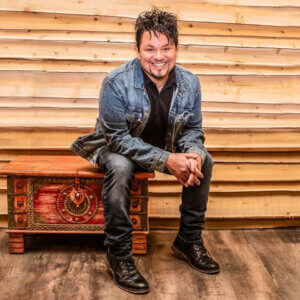 JP Miller, Gospel Singer and Entertainer
After graduating from college, JP Miller left the hills and his family in West Virginia and headed for The Smoky Mountains to work at the Southern Gospel Music Association in their gift shop to get his foot in the door of following his dream to be a gospel singer. It wasn't long before JP made his way into the industry and the Southern Gospel family.
His first "gig" was co-hosting a weekly talk show on Gospel Music Television with Gospel Music Hall of Famer, Lou Wills Hildreth. JP and Lou were headliners on GMT for three years. Their success led them to do shows from Bill and Gloria's Family Fest, Backstage at The Dove Awards, The Ryman Auditorium, and the National Quartet Convention.
During his time on GMT, JP began to tour as a soloist for The Church of God Children's Home and traveled with a choir made up of residents from this organization. JP recorded solo albums during this time and began another television show with Amanda Crabb taping shows at Gospel Music Week, Crabb Fest, and TBN.
At last, it was time for JP to join Troy and Katy Peach to form the trio, "First Love" a trio that made a big impact in the Southern Gospel Music Industry in only a short time being nominated for new group of the year by the fans of Singing News Magazines and receiving rave reviews from credits and charting on national radio. At the close of First Love, JP shifted his focus to his family and centered much of his work in Sevierville and the surrounding areas. Singing at Dollywood, hosting various television shows and community events, while continuing to record and do a limited touring schedule all while working at his home church, Parkway Church of God as the Youth Pastor.
Today, JP continues to center his ministry on his children (Jeremiah, Macee, and Micah) where he is the Vice President of the PTA at the local school.
For ten years, JP hosted the Smoky Mountain Gospel Jubilee, a live weekly show that aired on WJBZ/FM, YouTube, Facebook Live, and television. JP is scheduled to release a new weekly program, Backstage Pass with JP Miller. The show is sponsored by KARM Stores, Tony Gore's BBQ, and Riverbend Campground. The show will begin in September 2022.
JP has become a regular Singing at Dollywood, conferences, and concerts in the East Tennessee area. JP does limited concert appearances and more recently has become a popular emcee for national gospel music concerts, events, and cruises. JP was awarded the Lou Hildreth Award at the Diamond Awards for recognizing excellence in Christian media. This prestigious award recognizes an individual who has achieved outstanding success working in media in gospel music.
Miller has recently teamed up with Lessie McCarter to host This is Reel on YouTube.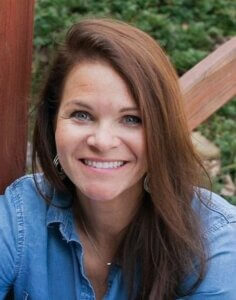 Becky Loomis Snyder, President & Co Owner of Ken Loomis Construction
Becky is married to Chase Snyder despite him being a GP graduate! Together they have two small boys Liam & Cade which means her house is never clean and she never knows if it's really chocolate on her shirt!
Becky is a proud graduate of Sevier County High School where she cheered all 4 years and can still do the dance to the fight song! Becky went on to cheer for a couple of years at Carson-Newman and graduated with a Bachelor of Arts in Mass Communications.
Becky was raised on construction sites and decided that's where she belongs. She has been an active part of her family's construction business for over 10 years. She is a licensed General Contractor & Realtor. She sits on the board of directors on the executive ladder of the Home Builders Association of Greater Knoxville and was awarded 2021 Builder of the Year( she got a plaque). She loves the idea of women in the construction world and geeks out when she finds a good Instagram page or another woman in the trades. Girl Rule. Boys Drool.
Becky finds it important to give back when you can. For about 4 years she's helped out with Gatlinburg's Festival of Trees benefiting the Boys & Girls Club – but it might be because she loves Christmas and ribbon!! Becky is also acting GC for the Isaiah House in Knox County. She is excited to dance her way through helping United Way of Sevier County!