Vote for Destinny & Hunter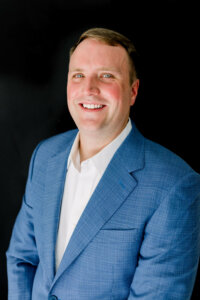 Hunter McIntosh, President, McIntosh Package Co
Hunter McIntosh is a lifelong resident of Sevier County. He currently owns and operates Liquor & Wine of the Smokies. Over the past several years he has had a working relationship with local charities, mainly donating spirits for fundraising events. He is looking forward to contributing in a different way for United Way.
He is a graduate of Gatlinburg Pittman High School and East Tennessee State University.
Hunter currently resides in Sevierville with his wife Jessica, daughter Emma James (age 2), and soon to be Mattie Belle. In his free times he enjoys golfing and traveling with his family.
He is excited and honored to be part of Dancing with the Stars.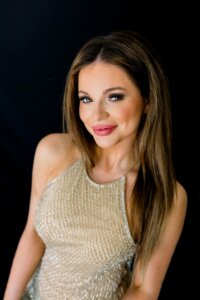 Destinny Guillen, Manager & Senior Instructor, Shine Cycle Fit Company
Raised in Sevierville, Destinny Guillen has been the same smiling face facilitating the Shine Cycle Fit Company classes since 2019, when the doors were opened. She also manages and is a senior instructor. Prior to her tenure at Shine, Destinny graduated from Pigeon Forge High School in 2016 and attended Phlebotomy school at Walters State Community College.
Planning and hosting fundraising events is one of Destinny's passions. She has had the opportunity to coordinate events for Safe Harbor, Leukemia Lymphoma Society, Paint The Mountains Pink, and Sevier Animal Care Center, among others.
In her free time, Destinny enjoys good food and good friends, and encouraging her members to reach their goals and enjoys actively being a part of their journey.
Destinny is excited for the opportunity to help put on a great show and raise money for such a worthwhile cause. Dancing with the Stars is one of her favorite events and she is thrilled to be a part of this season's event!