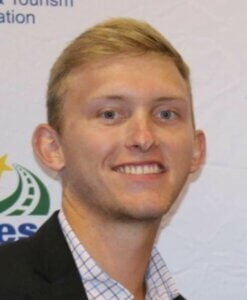 Clay Leatherwood, Elkmont Winery
Clay currently serves as the assistant manager for Elkmont Winery and Bootleggers Homemade Wine. He graduated from East Tennessee State University where he earned his bachelor's degree in Finance
Born in Gatlinburg, Clay has always been proud of his community and eager to serve his community. He currently serves on the Leadership Tomorrow Advisory Board, Gatlinburg Vision board, and Gatlinburg recreation board.
In his free time, Clay like to spend time with his friends and family, fishing at the river, or watching any Tennessee Vols.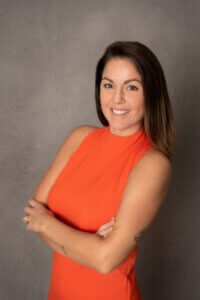 Jessica Locklear/ Quality and Regulatory Manager, LeConte Medical Center
Jessica is a Registered Nurse who currently serves as the Quality and Regulatory Manager at Covenant Health's LeConte Medical Center in Sevierville. Jessica's passion is ensuring safe, quality care is provided to patients across our communities.
Jessica was born in Columbia, South Carolina and grew up moving around with her father as he served in the United States Army. Always driven to help others, Jessica joined the military shortly after 9/11, serving in varying roles, and continues to serve as a Nurse. Jessica met her husband, Andy, in the Army and has supported his active career and numerous moves. They have three amazing children, two daughters, Ashlyn and Anna, and son, Liam, as well as a sweet granddaughter!
Jessica enjoys spending time outside in our beautiful parks and can be found at the baseball field most evenings supporting her son, Liam!
Jessica and her husband, Andy, and son Liam are happy to have settled into and to call East Tennessee home and be part of this community!
Jessica earned her Master of Health Care Administration from Purdue University Global, Bachelor of Science in Nursing from University of West Florida, and Associate of Science in Nursing from Pensacola State College.
Jessica fully supports the fight for health, education and financial stability of our communities and is eager to raise funds for United Way with this exciting event of DANCING WITH THE STARS!