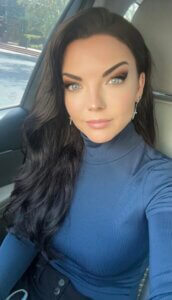 Kendra Ball, Nutritionist & Health/Life Coach
Kendra Ball has lived in Sevier County for 9 years and is a Nutritionist & Health Coach for 3D Fit House. Kendra also runs her own faith-based Life Coaching and works for the Old Mill Restaurant.
She and her husband, Kenny, have been married for 7 years & have 3 children. They are part owners of a faith-based recovery and discipleship center, called Restoration House Ministries, located in Kodak, TN.
Kendra is extremely passionate about working out, nutrition, and encouraging others to find their God given purpose.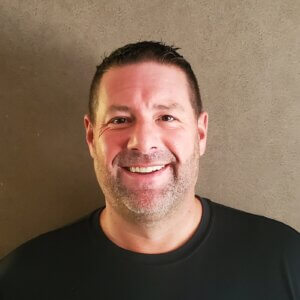 Jeremy Ousley, Life & Cheer Coach/ Co-Founder G-Force Cheer & Athletics
Jeremy is married to Jaime Ousley and they currently have G-Force Cheer & Athletics here in the community of Sevierville since 2016 serving all ages of youth. Jeremy has two grown children Eli(23) and Mia(21). He is an active member of New Hope Church. Jeremy enjoys his relationship with God, being a husband, and coaching the youth. His favorite place to unwind is camping at the lake!
Jeremy graduated from Gibbs High School of North Knoxville in 1995. He started playing football but by his junior year was given an opportunity to become one of the very first male cheerleaders to make the squad at Gibbs and he accepted the challenge cheering his Senior year! Turns out, he was far better at throwing and catching Cheerleaders than he was at football.
Jeremy continued coaching the sport right out of High School with Knoxville Gymnastics Training Center, now known as Premier. Jeremy had many jobs along the way but coaching has always been his heart! After the death of his younger brother Nathan in 2009, Jeremy was motivated to go a step further in his coaching and wanted to create a safe place for adolescents in a troubled world to come and not be isolated but rather encouraged. This inspiration would start the original G-Force for "God's Force" in 2013 in Knoxville and then relocating in 2016 to Sevierville and has been thriving ever since!
Jeremy's passion for coaching is deeper than just teaching them how to be cheerleaders for a season in their life but, rather, teaching them how to be cheerleaders for life through any season, good or bad! Overcoming fear obstacles is one of Jeremy's greatest coaching techniques. Joining Dancing with the Stars will be one of Jeremy's greatest challenges to overcome since dancing is not his strongest suit! However, he is up for the challenge of teaching his students that the best way to overcome fear is to face it head on!