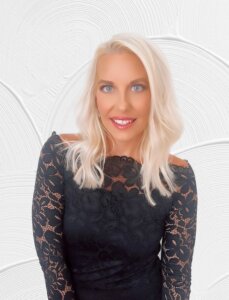 Jennifer Brown, Moonshine and Suppertime, Owner
Jennifer is thrilled to be able to give back to Sevier County; a community that has so graciously made her one of their own. Jennifer grew up vacationing in Gatlinburg and eventually moved here in her early twenties making Sevierville home. She met her husband Sam and stepson Tyler and soon after married and had a son and daughter, Beau and Blake.
Jennifer graduated from Walters State Community College as a licensed Physical Therapist Assistant in 2012. After working in the clinic for a few years she decided to pursue a more creative career. She established "Moonshine & Suppertime," an online community where she shares easy recipes, cocktails, affordable fashion, local favorites, and daily life on her social media platforms along with catering and hosting micro events. She also coaches other women on how to pivot and grow in the online space.
Jennifer states, "I feel so honored and blessed to be able to love on and give back to a community that has been so gracious to me." Let's Dance!!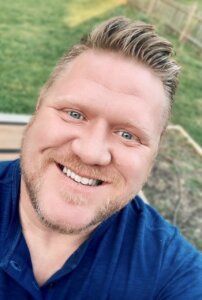 Larry Foster, Director of Operations for Beyond the Lens! and FLYRIDE
Larry Foster began his journey in West Virginia where he attended Musselman High School and later pursued his passion for the arts at Shenandoah Conservatory in Winchester, Virgina. Embarking on a remarkable career, Larry's talents led him across the globe, gracing the stages in over forty-two countries during his 18 years as a professional entertainer.
Larry is a proud graduate of Leadership Sevier class of 2022, BEST CLASS EVER! and currently works as Director of Operations for Beyond The Lens! and FLYRIDE, overseeing their successes in both Pigeon Forge, TN and Branson, MO. His visionary leadership has left an indelible mark on these
ventures. Amidst his achievements, Larry finds his greatest joy in Knoxville, where he resides with his fiancé, daughter, two dogs and cherished cat. Family holds a special place in his heart, and he relishes every moment spent with loved ones. Larry is excited to be a part of the Dancing with the Stars event and wants to thank everyone who has supported this amazing fundraiser.