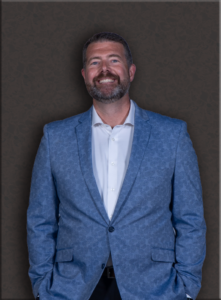 Patrick Harrell, Global Director of Talent Acquisition for Hilton Grand Vacations
Growing up in Sevier County, Patrick graduated from Sevier County High School in 1993 and then attended King College on a basketball scholarship. He then continued his education at the University of Memphis School of Law, obtaining his Juris Doctor in 2000. Moving back to Sevier County, Patrick practiced law for the next 17 years, including spending 6 years as an Assistant District Attorney for the 4th Judicial District.
In 2018, Patrick took a corporate position in the vacation ownership industry which has allowed him to travel to amazing locations all across the country. The highlight of this move has been the ability to take his family on many of these trips and create memories that will last a lifetime. However, this travel has only confirmed for Patrick that there is no better place to live and raise a family than in Sevier County.
A graduate of both Leadership Tomorrow and Leadership Sevier, Patrick is also the past-President of the Sevierville Noonday Rotary Club and the Mountain Hope Good Shepherd Clinic. Patrick continues to serve his community as a current board member of the Boys and Girls Club of the Smoky Mountains.
Patrick attends the Sevierville First United Methodist Church with his wife, Joi, and children Reed (19) and Jordin (17). He enjoys playing golf as often as possible and has developed an unhealthy obsession with pickleball in the last year which led to a ruptured plantaris in his right calf. Patrick hopes that practicing dance moves will be a great rehab!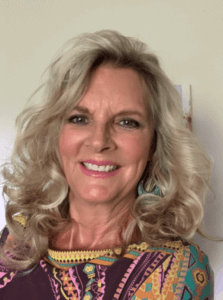 Jodie Everhart, Retired School Teacher
Born in Michigan, Jodie moved to Knoxville in 1980, and now calls Sevier County home for 37 years. She has two daughters, Lauren (with two grandsons) and Brittney, both graduates of Gatlinburg Pittman HS and both Doctors of Physical Therapy. She has two brothers, Jeff, who lives in Alaska, and her twin brother Jamie, lives in Sevierville, with whom she has always been very close.
After 20 years in the travel industry, Jodie went back to school and earned her Master's, then her Ed.S in elementary education. Now retired from the Sevier County School System, Jodie's spare time is filled with play dates and laughter with her grandsons, hiking, golf, all types of fitness classes, lake days with her friends, and walks with her Great Pyrenees, Lillie.
During the summer, she spends much of her time at her family cottage in northern Michigan on Lake Huron. Blessed to have her sweet mama close to her, they make the 12-hour trip north 2 to 3 times each summer. Jodie is a member of Smoky Mountain Christian church and is active in Sevier County's 100+ women who care . Having attended many of United Way's fund-raising events, including paddling in Drums on the Dam Dragon boat race, she is excited to participate in Dancing with the Stars and help raise money for this worthy organization.